A Valentine
to My Dear Friends:



I send my love
to all my friends,
Those near and far
and wide;
The ones that I
can hug "for reals,"
On whose shoulders
I have cried.
And those I, from a
distance, know,
And share
a "cyber-bond";
For all of you
are dear to me;
Sweet gifts from
God above!
By Barb Shelton



If I could send each of you a cookie,
I would, but this will have to do: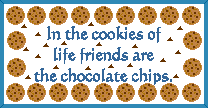 And especially for my dear Swedish friends:
Sam (Sharnessa's financÚ,) Sam's family, and Helena
who did much of the lovely artwork
here at my website: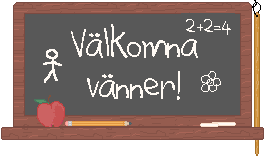 With love and gratefulness,
Barb Shelton

I got the roses, checked heart, white-dotted background,
and Swedish "Welcome Friends" sign at:

the red gingham background from: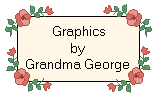 and the chocolate chip cookie sign from: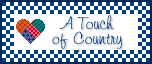 Click on your "BACK" button to
return to the page you were just on.