PROJECTS
for Stampers Season Class
ON
May 22, 2010
Projects at-a-glance for May 2010

BIG BOLD FLOWERS CARD
with
MASKED-and-BRAYERED
CIRCLES
SUPPLIES:
(via Dawn)
CARDSTOCK:
Glossy card stock #102599 - cut at 3 3/4" X 5"
Certainly Celery card stock #105125 - Cut at 4" X 5 1/4"
Pretty in pink card stock #100459 - cut at 5 1/2" X 8 1/2" scored at
4-1/4" (OOPS!! - My sample is cut with these measurements 5-1/2" X 8-1/2" in
the video BUT I mention that it is cut at 4-1/4" X 11." Sorry!)
PUNCHES:
3/4"circle punch #107217
1" circle punch #109046
1 1/4" circle punch #104403
1 3/4" circle punch #112004
Regal Rose classic ink #105211
Certainly celery Classic ink #105217
Pretty in pink Classic ink #101301
Black Staz On ink #101406
Brayer #102395
Repositionable adhesive like Dotto #103305 or removable tape (Scotch removable tape ~ Non SU!)
STAMP SET:
Petal Pizzazz #113417
Wonderful watercolors #113688 ( greeting)
RIBBON:
Certainly Celery Polly Twill ribbon #114618 (This was a FREE ribbon during 2009 Sale-a-Bration!)
Project Notes



CARDSTOCK: Someone asked if you have to use the glossy cardstock, and the answer is yes ~ for this project, because of the nature of brayering. Y
ou don't want the ink to quickly absorb into the cardstock ~ which it will do on regular cardstock, since it's more absorbent. The extra-smooth, not-very-absorbent nature of glossy cardstock allows the ink to "float" on the surface, and thus blend with the ink being applied, rather than quickly soaking right into the cardstock ~ thus giving a smooth appearance.
MASKED CIRCLES: You can use punched circles OR I thought it would be fun to try using punched flowers!!! Larger ones; the smaller ones would not show up well. So we'll be doing both at class. (I have plenty of flower punches, but feel free to bring any you have!)
TUTORIAL: Click on the screenshot here to go to the page where the tutorial is located at Dawn's website. You need to scroll down below the list of supplies to get to it. (Click your back button to get back to this page.)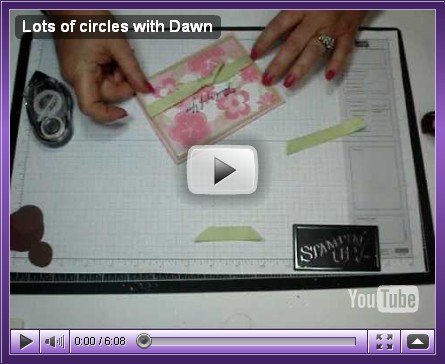 STAMP SET: I don't have "Petal Pizzazz," so I'll be using a couple of other (retired) sets I do have. If any of you have any sets with large bold flowers like this, please bring it!!!

"FUN & FAST NOTES"
GIFT CARD
Here's the same card; ê
I just edited out the signature.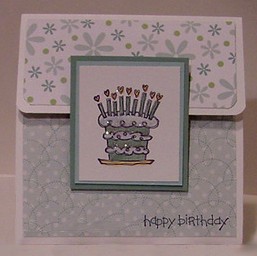 Project Notes



DESIGNER PAPER: The two-sided DP's are perfect for this project! But if you're fresh out, you can always use two separate DP's that coordinate, or you can just STAMP some cardstock!!! I either or any case, t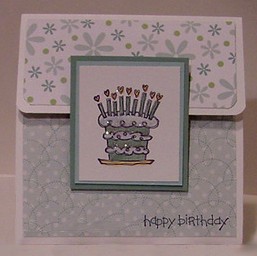 he top and bottom pieces can either be the same or coordinate! At class, I will have several different options for you! (If it turns out you are unable to be at class, please let me know the type of event (birthday, thank you, graduation, wedding, new baby, etc.) and whether it's for a man, woman, girl or boy so I can fix something for you that you can use!)
INSERTS: You can put a gift card in these, of course, but two other fun, thoughtful, and useful options are those credit-card-size bookmarker cards (some have a name on them; others have prayers for different purposes or roles, like a prayer for a nurse, policeman, mother, etc.) which abound at Treasure House,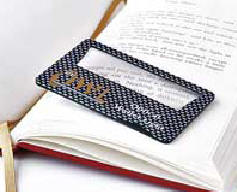 OR a light-up card magnifier!!! I got mine at the gift shop at the Women's Pavilion (behind St. Johns Hospital.) (The basic idea is shown in this picture to the right, but the ones at the Women's Pavilion Gift Shop are designer ones! Really pretty!!!! I got myself one with violets all over it!!!!) They cost around $5, so they make a very nice yet inexpensive gift for someone like, well, like ME!!! (But I already have one, so no need to get one for me!!!

)
TUTORIAL: In case you're not able to be at class, or you just want to re-remember how it's done later on, click on the screenshot here to go to the page where the tutorial is located at Dawn Griffith's website. (This tutorial is directly below the picture of the card. Click your back button to get back to this page.)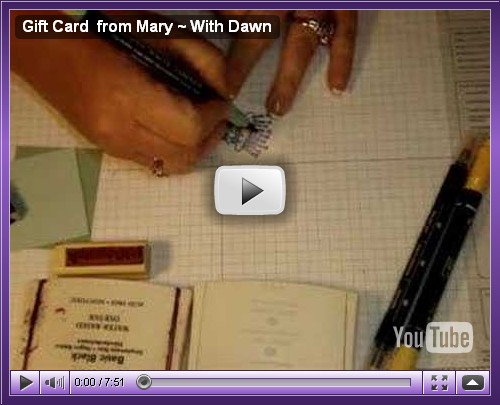 PINK & GREEN
PUNCHED-FLOWERS CARD
ON "SENDING LOVE" D.P.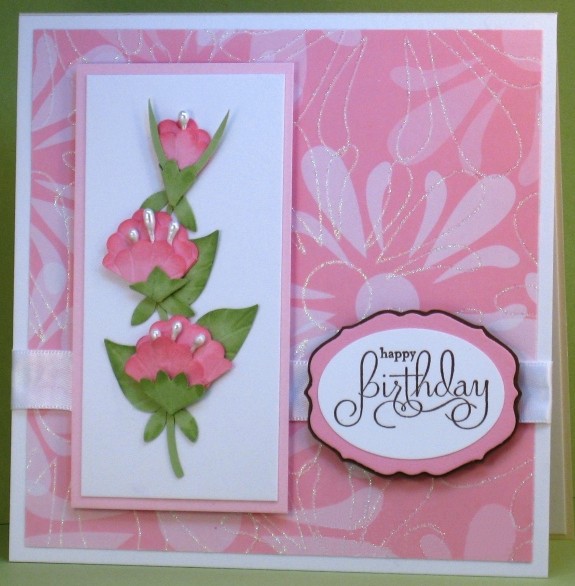 Project Notes



FLOWERS: I've been experimenting with various punches, and we are going to be able to pretty accurately duplicate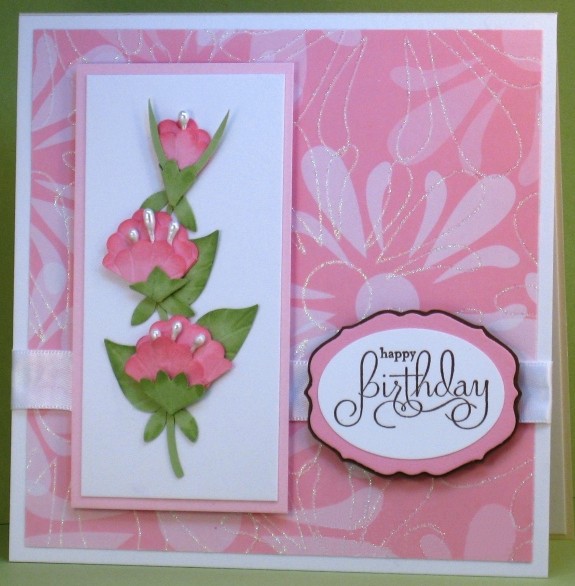 these flowers ~ and pretty easily! I even bought the white pearly stamens to go in them! ... And just so you know, yes, the flowers are detailed, but are much easier than they look! I did all the experimenting with different punches to find the best way to do this, and will be showing you the little tricks!
BACKGROUND PIECE: This is from the "Sending Love" designer paper, and is sooooo pretty!!! (One side of each sheet has been glitterized!!!)
SENTIMENT: I have this sentiment, but I don't have the punch. Instead we'll use the oval punch with the scalloped oval punch for the mat. If you have something else that would work, feel free to bring it!

BRIDE & GROOM CARD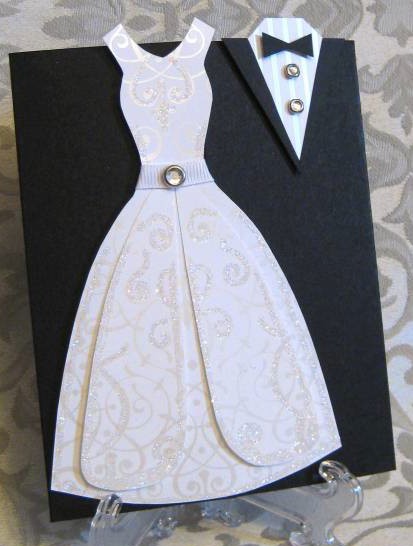 You can't tell here é, but the card opens in the middle!
So the right side of the bride dress is actually covering both edges (the
opening of) of the cardstock!!! Here ê is the card opened up!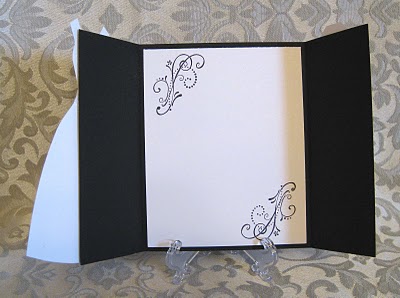 This is from Lynn Pratt's www.stampndesign.blogspot.com website
where she has all sorts of VERY fun and creative projects,
with lots of patterns (that she designed and created) for sale!
Here's the card we made in January that she designed: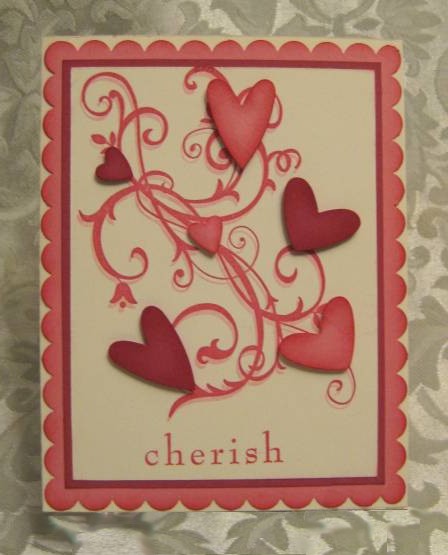 (Click on this picture é to go to my project page for that
month's class; scroll down to the last project.
Here it is if you want to just see a mini of it. ê I liked
her backdrop and thought it would look pretty as part of the card!
The card above, her original, actually ends with the vanilla
just outside the Ruby Red scallops!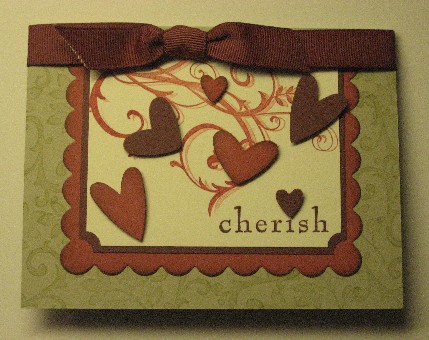 I'm sure you needed ~ and wanted ~ to know all that!!!!

And here's a darling card by this same gal that
we're going to make sometime this session: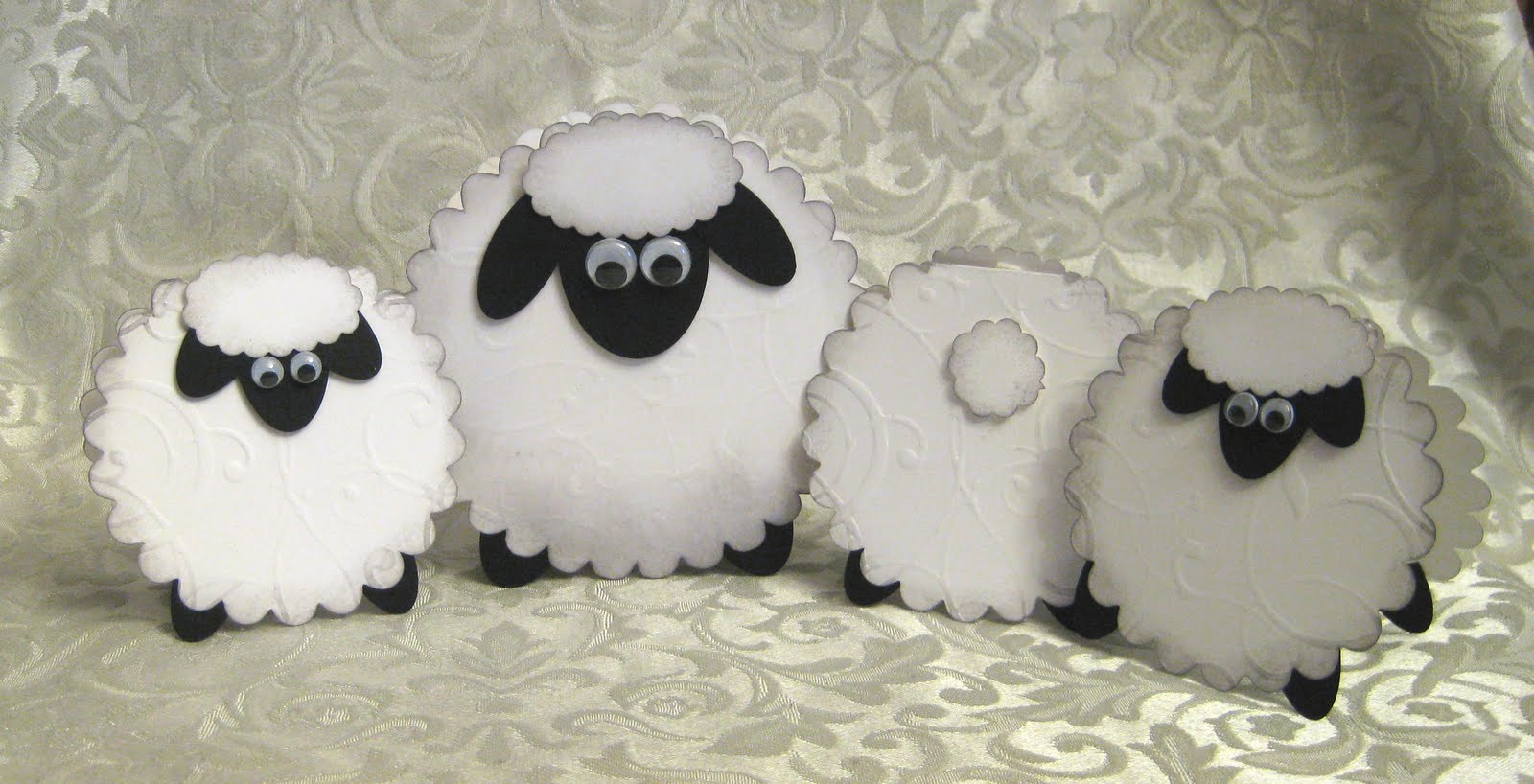 (Click on this picture to go to the page at Lynn's
website where you can order the kit.)
You can always tell it's a card she's made because of
the pale green Damask fabric she uses as a backdrop !
(Or is it called "brocade"?)
Project Notes



CARDSTOCK: For this project we will use "Bride" and "Groom" Specialty Papers! The groom's shirt uses the striped paper; the bride uses the scrolly side.
SHIRT BUTTONS: We will be using a tiny black or white buttons for the groom's shirt rather than the rhinestone brads. Save the bling for the br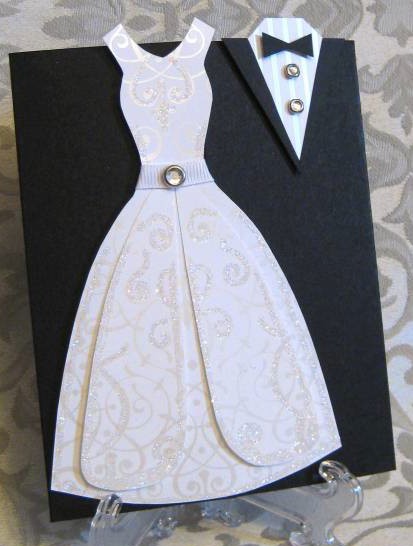 ide! Speaking of which, you're welcome to use a gem on her belt, but I'm going to be doing this a little differently, using a more foofy ribbon ~ like satin or organdy ~ rather than grosgrain, which seems more tailored to me.
INSTRUCTIONS/PATTERN: Go to this page to see the INSIDE of the card, and also get the instructions. There's a link there to the pattern or template for this! (You don't need to do this for class as I have already printed one out for each of you! This is just for if you want to make another one down the road!)
SCROLLIES INSIDE CARD: This is yet another use for the "Priceless" stamp set that I know many of you have! The large scrolly stamp of "Baroque Motifs" would be beautiful, too! Just stamp it once in a very light (or stamped-off)
color right behind the text! If you know the colors of the wedding, you can use one of those colors! ... You can do either at class!

MASCULINE CARD
4 SQUARES ON A SQUARE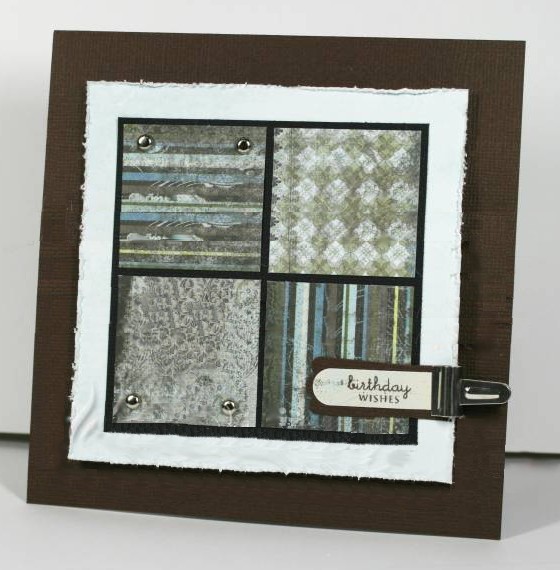 This (above) is the prototype.
Our Designer Papers will be different. In fact, you'll have several choices!
I like the mini library clip holding on the sentiment!
Here (below) is the original. I didn't particularly care for
the twine, so I photo-shopped that ~ and her signature ~ out!

(I do have some twine though, so if you like it, feel free to add it on!)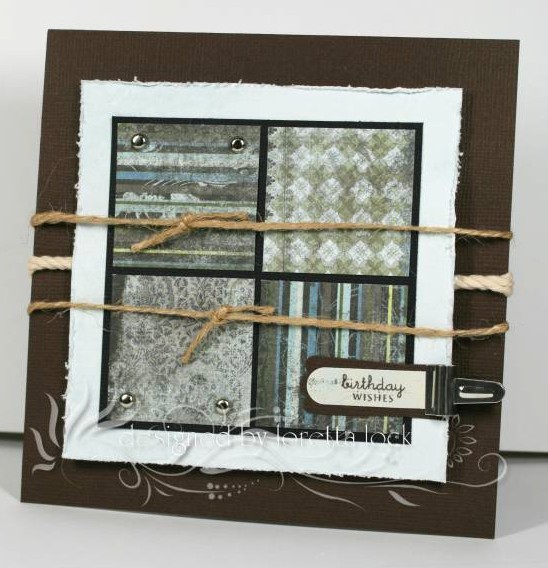 Project Notes



CARDSTOCK: The main card is 5 inches by 5 inches (5" X 10", scored at 5")
SENTIMENT: This one was stamped onto white CS and then punched out with the Word Window punch; then that was mounted onto a brown piece punched with the Modern Label punch. It looks like they cut a little bit off the right side. ... You could also (instead) use the small oval punch for the sentiment, and then the next size up oval punch for the mat.
MINI LIBRARY CLIP: This looks like it's attached t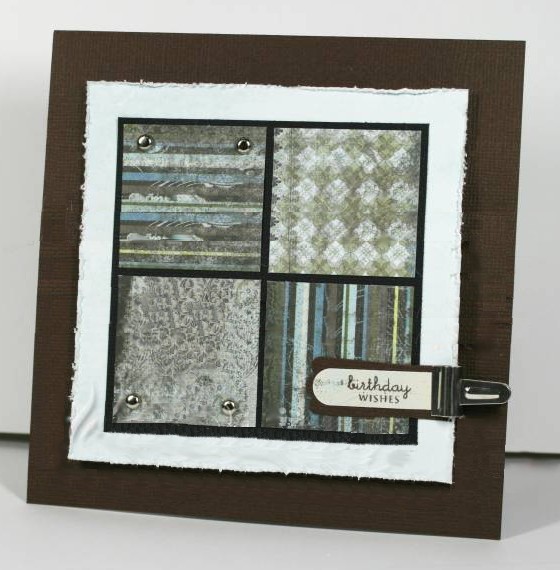 o both the white piece and the sentiment. Cute!!!
SQUARE DESIGNER PAPER PIECES: These are... and then mounted on to the smallest square,
BRADS (OR EYELETS): Apply the brads ~ or eyelets, if you prefer ~ as shown above. (2 in the top square; 2 in the bottom square) Or, instead, you could put one in the upper left corner of the upper left square; one in the lower left corner of the lower left square, and one in the upper right corner of the upper right square. ... Whatever placement you do, I would put them through the designer paper and at least the black (or base) piece; even the white piece, too, for added sturdiness.
EDGE OF LARGE WHITE SQUARE: Use roughing-up tool in the Cutting Tool to rough up the edges

Supplies to Bring
to each class: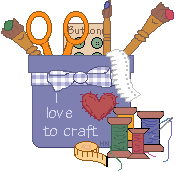 Paper cutter
Snail adhesive (for those
who prefer that over glue sticks)
Reading (or close-work) glasses!
(A little tip... I normally wear 2.50–2.75
reading glasses, but for closer, more-detailed work
like this, I got a pair of 3.00's and LOVE 'em!)
Small sharp scissors


List of supplies to bring this time,
if you have them, and want to bring them:
(But, again, you do not HAVE
to bring any of these!!!)
Snail adhesive (I know this is on the
above list, but I just wanted to reiterate that it will be
much easier to use this than a glue stick for some of
the more detailed work we'll be doing at this class.)
Bone Folder (for imprinting creases on the
flowers and leaves of the pink and green punched-flowers
card. I do have four, so you don't have to bring one!)
Corner-rounder Punch
(Again
Aqua Painter

I might think of something
else, so check back again in the
morning before you leave!